Downtown Investment Partnership Works to Revitalize Downtown Red Wing
Monday, July 13, 2020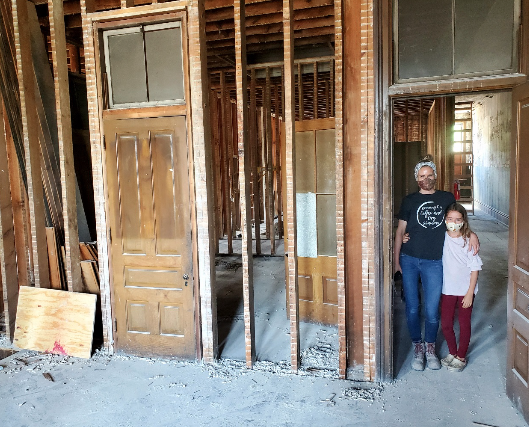 In efforts to revitalize properties in Downtown Red Wing, the City and community members determined to develop a partnership whose main mission was to accomplish this revitalization. The Red Wing Downtown Investment Partnership was approved by City Council in 2018 as a structure and funding source for improving Downtown Red Wing.
The partnership was commenced on a pilot program basis, to be re-evaluated after a two year period. Since then, the partnership helped with financing to renovate a building in the downtown area, providing more attractive and usable square footage.
Key Partners
The key partners of the Downtown Investment Partnership are Red Wing Port Authority, the philanthropic community, City of Red Wing, Red Wing Housing & Redevelopment Authority, private property owners, private developers and other organizations like Downtown Main Street and the Chamber of Commerce. The organizations work together to spur downtown development.
The Purpose of the Downtown Investment Partnership
"The City, along with the local philanthropic community, wanted to find unique ways to jointly strengthen Red Wing's historic downtown, including more commercial, cultural and residential uses," says Dan Rogness, Community Development Director.
With this sentiment as its main pillar, the partnership was proposed to provide funding to potential downtown development or redevelopment projects, effectively revitalizing the area with new revenue sources. The partnership works to preserve historically-significant assets in the downtown in order to maintain the unique character of the downtown area. The partnership strives to encourage the development of housing, especially in vacant upper levels of existing buildings. Their focus is to redevelop commercial and residential, mixed-use and historic preservation projects in efforts to strengthen the economic opportunities in the community.
Current Downtown Investment Partnership Projects
The recent project has been to help renovate a two story building with vacan upper level space at 215 Bush Street and to undertake Bush Street sewer and water improvements. $100,000 will be used for the construction of a sanitary sewer main and manhole on Bush Street, which holds potential for water and sewer connections to extend to 219 and 221 Bush Street.
215 Bush Street, also known as the Josephson's building, was purchased by Andrea and Chad Hanson (CMA Properties, LLC) with the intention of renovating the vacant second-floor space into four apartments, with funding assistance from the Downtown Investment Partnership. This proposed project will include major exterior improvements, electric/plumbing/HVAC updates and a new interior stairway among other upgrades. The Red Wing HRA also provided substantial resources to help finance this project.
Local businesses, Staghead and Bev's Café, also benefit from new sewer/water connections opening up for them at the same time.
Positive Impacts of Partnership
The positive impact of the Downtown Investment Partnership is evident. Historic properties will be preserved and improved structurally and aesthetically. Vacant spaces will gain functional capacity. Employment levels will increase with the more functional spaces made available to businesses. Occupancy levels will rise. Funds will be directed to opportunity sites for future redevelopment.
During 2020, the Downtown Investment Partnership will be continually evaluated by the partners involved and the City Council to determine its best use and structure.

The City and the Red Wing Port Authority, with other key partners, are working diligently to be a catalyst of change and improvement in Downtown Red Wing. The partnership will bring a positive impact to the overall resurgence of business in the area and spur in growth. Stay up to date on these developments at http://www.redwingportauthority.org.