Red Wing's Working Waterway
Wednesday, July 31, 2019
Did you know that the Mississippi River facilitates the transport of more than 50 percent of Minnesota's agricultural exports? Commercially navigable waterways, like the Mississippi and its related infrastructure, enable multimodal freight transportation and make the state more economically competitive.
Red Wing is one of four river ports in the state. There were 1,057,372 tons of commodities moved through our port in 2016.
Transporting goods by river has a number of advantages. Waterways take stress off overburdened highways and railways. Barges are more fuel-efficient and have less environmental impact than trucks and trains. One standard barge tow can carry 216 rail cars and six locomotives or 1,050 large semi trucks.
In addition, barge transportation is a safer mode of transport. It has a much lower rate of injury than both truck and rail.
The Red Wing Port Authority purchased a bulkhead south of town from the Northern States Power Company Steam Plant in 1999 (now Xcel Energy) to improve our port. The 300-foot wall along the river bank allows barges to load and unload product during the open water season.
Acquiring the Little River bulkhead was a strategic move that has had a number of benefits for Red Wing residents and industry. The new bulkhead has logistical and safety advantages over the previously used Upper Harbor bulkhead.
The Little River bulkhead has eliminated conflicts between commercial and recreational river users, improved the turnaround time for unloading barges and translates to 60,000 fewer trucks traveling through our historic downtown.
Landfill Services was the Port Authority's bulkhead operator for more than two decades. When the company decided not to renew its lease in 2018, the Port Authority selected CD Terminal as the new bulkhead operator.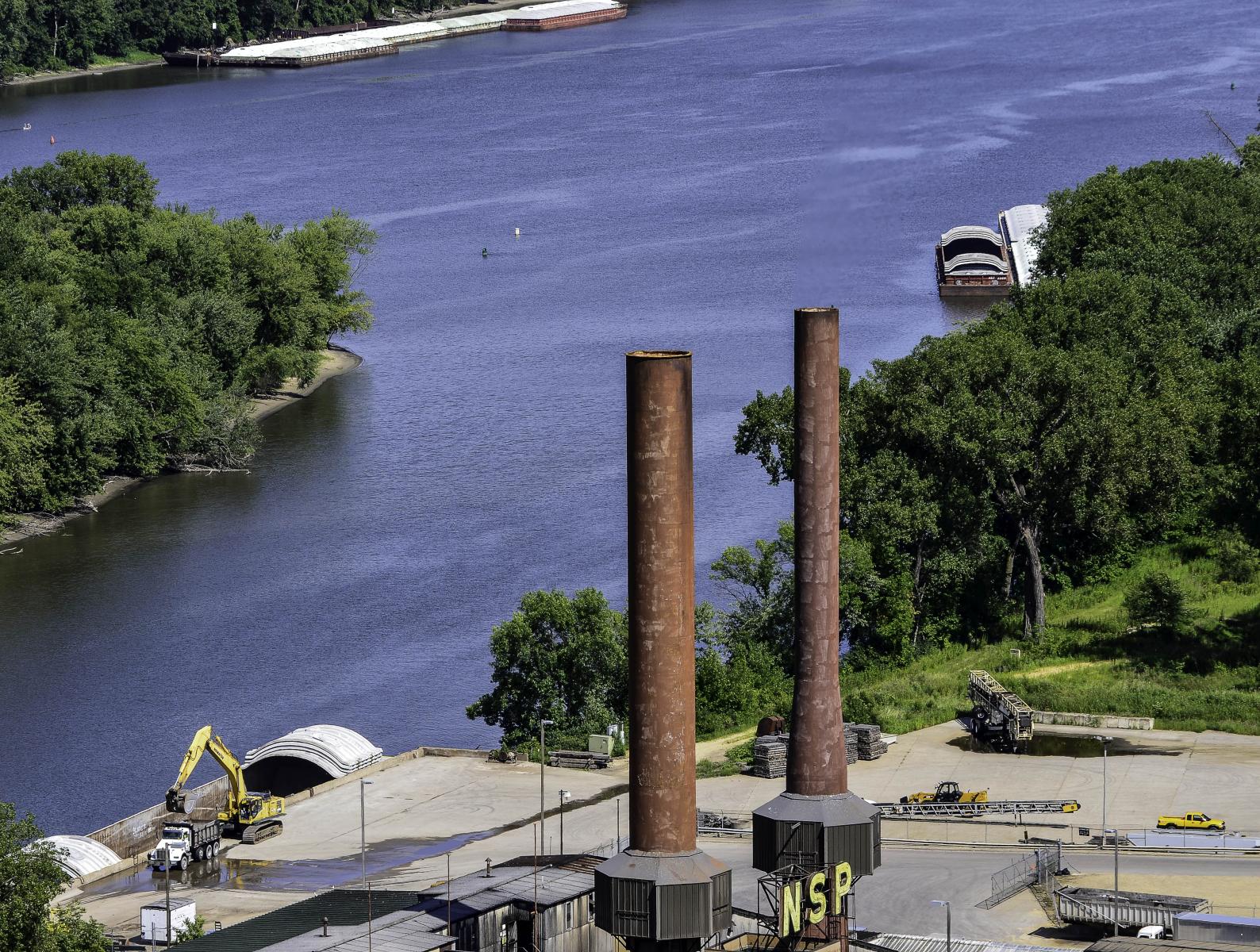 CD Terminal has been the exclusive bulkhead operator for the Winona Port Authority for the last 13 years. With the company's significant experience and full-service capabilities, it brings the potential for new customers and increased tonnage for the Little River bulkhead.
President of CD Terminal Dan Nisbit says the company's main priority is to diversify and expand operations in Red Wing's port. He says CD Terminal has been making some great progress towards this goal.
The variety of products coming through the port has been expanding. CD Terminal recently unloaded some imported rebar for use within a 150-mile radius. It's also unloading cottonseed, an agricultural feed product, and aims to expand operations to load distiller grain products for export, as it currently does in Winona.
CD Terminal successfully helped USG increase tonnages for slag and coke over the last year. It recruited Cargill Salt last year and anticipates doubling that business this year.
Nisbit says Port Authority staff have been excellent to work with. He sees opportunities to grow Red Wing's Port and make it even more functional for both inbound and outbound shipping. "We've been pleasantly surprised with some of the southern metro markets we've been able to reach from the location," he says.
Resources:
http://www.dot.state.mn.us/ofrw/waterways/commercial.html
https://www.mvp.usace.army.mil/Portals/57/docs/Navigation/Brochures/Inland_Waterway_Transport_Display-01.pdf
https://www.irpt.net/environmental-advantages/