Revitalizing Old West Main by Supporting Small Businesses
Red Wing is well known for its historic downtown. Buildings dating back to the mid-1800's were carefully preserved to maintain the architectural charm of the past, while proactive planning integrates modern businesses. It's a popular destination for locals and tourists alike.
Today the city is focused on similarly revitalizing Old West Main Street, a traditionally industrial area near the riverfront that has long supported mixed usage. It's home to restaurants, retail shops and auto shops. With careful redevelopment, it has the potential to serve as more of a destination for both locals and tourists.
A master plan for redevelopment of this area includes important infrastructure upgrades, including a pedestrian bridge as well as improved signage and street improvements to make the area friendlier to walkers and bicyclists.
Funding from the city is available to support updates for existing businesses in the neighborhood as well as remodels to long-vacant properties. The Red Wing Brewery is one of several businesses that have renovated or moved to Old West Main.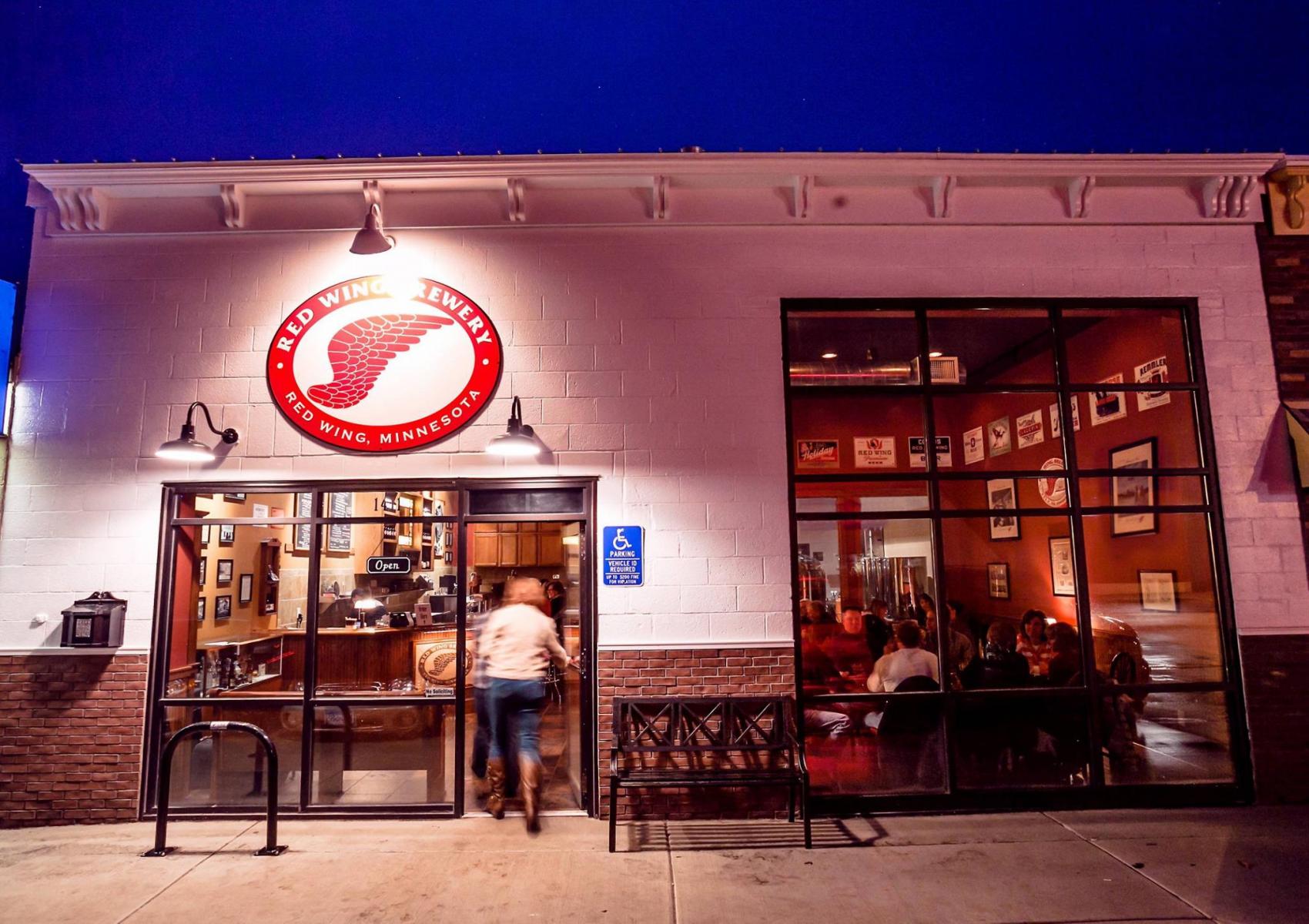 William Norman and Scott Kolby were some of the first entrepreneurs in Red Wing to utilize the Port Authority's Entrepreneurial Loan Fund. When the pair opened Red Wing Brewery in December of 2012, it was the city's first brewery in 60 years.
Norman and Kolby are building on a historic tradition. Before Prohibition and the rise of big beer corporations, the city was home to five breweries. Its auspicious location in Minnesota's "Grain Belt" and along the Mississippi River encouraged a rich tradition of beer making, both for local enjoyment and for export.
Kolby says they had looked at some different locations for the brewery, including a building in downtown that was prohibitively expensive before settling on a spot on Old West Main. "We found a building that was a good fit for us. And since it was an older industrial area, it already had light industrial zoning," explains Kolby. "Plus, the price was right."
Kolby notes that the brewery had a lengthy build out. It took about a year to get up and running. He's grateful for funding from the Port Authority and the local HRA to help cover costs. "There are a lot of extra costs that go into opening a business. You can try to plan it out but you'll still see a lot of extenuating costs," Kolby says.
Red Wing Brewery operates as a brewpub. In addition to house made brews, it serves up pizza and calzones. The family-friendly establishment has become a favorite of visitors and locals alike. It just celebrated its 5-year anniversary, which Kolby notes is a big milestone in the restaurant business. Over the years, it has grown from two to 30 employees.
The brewery has been sparking beer tourism in the city. As a brewpub, Red Wing Brewery can only sell beer on site, by the glass or by the growler for takeaway. This makes Red Wing a destination for craft beer enthusiasts.
Though tourism helps drive business in Red Wing, Kolby says he relies on local patrons. "We've had wonderful support. Without local support we would cease to exist."
Similar to other craft breweries across the state and country locating in industrial parts of cities, Red Wing Brewery is helping fuel an urban renewal. Small businesses like this bring in jobs and visitors. They keep money flowing in the local economy. Once successful, many also give back to the community through philanthropy.
The city's prioritization of the district and financial support for helping small businesses have been key, according to Kolby. "It's really been neat to see urban regeneration since we've been here and the ideas yet to come," says Kolby. We're grateful and humbled and very much appreciate the support the city has given us."