Supply of Warehouse Space Yet to Meet Demand
We've all been affected by the disruptions of global supply chains in some way, especially those of us who operate within the industrial sector of the corporate real estate industry. On paper the industrial market is in an extremely strong place; vacancies are at all-time lows and rents have been growing consistently across the board — with big 30+ percent year-over-year spikes in some coastal port cities. Institutional money is flowing without an end in sight, users continue to fill existing space, and the appetite for new product has never been so large. This is a byproduct of a global virus that accelerated and pulled forward a significant amount of e-commerce demand, therefore dragging along a significant amount of warehouse demand with it. But this momentum is a double-edged sword. As strong as the desire for new product has been, the very factors contributing to this strength are also working to suppress it.
More Topics
Red Wing is a vibrant small town, offering ample opportunities for economic and personal growth with direct access to the amenities of the Twin Cities metropolitan area. Economic development is a strong driver in the overall health of Red Wing's business and residential environment. The Red Wing Port Authority i...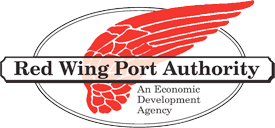 For nearly two years, the predominant COVID-19 driven incentive compliance issue looming over companies has been the difficulty to achieve and report on headcount performance as part of economic development incentive agreements. The evolving workplace landscape precipitated by the COVID-19 pandemic adds another wrinkle to this process. With the trend towar...