Red Wing Supports Small Businesses!
Red Wing, MN, is one of the country's premier river towns. While the mighty Mississippi River and its surrounding beautiful limestone bluffs garner much of the attention, a significant contributing factor to Red Wing's attraction is its historic downtown. The charming buildings and streets contain a diverse range of small businesses that present a unique appeal to the area.
Residents and visitors can help keep that allure thriving in Red Wing by patronizing its small businesses this holiday season. The Red Wing Port Authority is proud to support the small businesses and consumers that make Red Wing what it is. Shopping locally this holiday season is the perfect opportunity for residents and visitors to visit small businesses and familiarize themselves with the people who bring their products and services to benefit customers all year.
Shop Red Wing
Red Wing Downtown Main Street kicks off a month of local business marketing with the 21st annual Red Wing Holiday Stroll on Friday, November 25. Sponsored by local businesses, the City of Red Wing, and the Red Wing Port Authority, the four-hour event of family-fun activities, such as curling, horse-drawn wagon rides, a Star Wars-themed 'Galactic Village', vintage snowmobiles, a lighted parade and more. More than a community event, the day is designed to impact Red Wing's small businesses economically.
"We typically have about 22,000 people attend, which for a town with a population of approximately 16,500 people, is tremendous," said Megan Tsui, the executive director of Red Wing Downtown Main Street. "People are eager to get out into the community and we expect around $500,000 in economic activity that day."
Another excellent opportunity to continue that tradition is Small Business Saturday, November 26, this year. The day highlights how communities across the nation can support local entrepreneurs, shops and other enterprises while getting to know the people who work there!
Importance of small businesses
American Express organized Small Business Saturday in 2010 to highlight the importance of small businesses to local economies. While holiday shopping helps small businesses, it is an excellent opportunity to develop a year-round recognition of their significance. The U.S. Small Business Administration Office of Advocacy reported 33.2 million small businesses in the country are employing 46.4% of the private workforce. For Minnesota, the number is 534,397 small businesses and 1.3 million employees, or 46% of the state's total.
Small businesses are critical as primary players in a community's employment base. The Office of Advocacy reports small businesses have accounted for 62% of net new job creation since 1995. Most hire employees who live close to their operations, so job creation is an incredible boost to local economies.
Small business resources in Red Wing
Many resources in the Red Wing community are designed to assist small businesses with starting, running and expanding their operations.
Red Wing Ignite offers tremendous support as a business incubator for early-stage information and technology businesses. Mentorships, networking events, financial education and numerous collaborations are facilitated through Red Wing Ignite to accelerate the learning curves for local business entrepreneurs.
The Small Business Development Center in Rochester provides free, confidential counseling from professional experts to cut through the factors limiting small businesses. It is operated by the Rochester Community and Technical College as a resource of the U.S. Small Business Administration.
The Red Wing Port Authority is an excellent conduit to access other resources and information that deliver small business success through its Business Toolbox.
Red Wing Downtown Main Street is a nonprofit that works to keep downtown healthy and vibrant. They are an important resource for anyone planning to open a brick-and-mortar store, restaurant or service business in downtown.
The Red Wing Port Authority is here to support these businesses with their start. Please call (651) 385-3639 or contact us with any questions about assistance today!
More Topics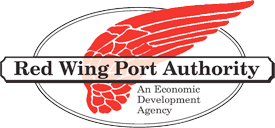 It's nearly 2023, and people are working remotely most of the time now, which wasn't the case just a couple of years ago! It's a fascinating time, which brings its own pros and cons to the table, especially for leaders looking to build a remote sales team. It can...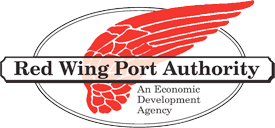 When was the last time you paused? When was the last time you deliberately created space between waking up and immediately reaching for the phone, or feeling hurt and instantly reacting with anger, or leaving a job and leapfrogging into the next?  Click here to read the full article.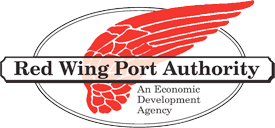 Leaving home to work at a coffeehouse sounds refreshing in theory, but finding an available seat can be a challenge these days, even after the morning rush. Coffeehouses are packed—beyond pre-pandemic levels, in some cases—and with more people than ever working remotely, the average customer tends to warm their seat...